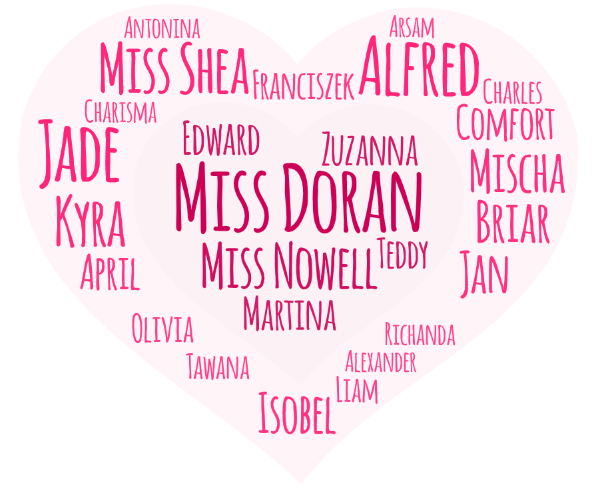 Welcome to Nursery!
On this page you will find all the exciting activities and experiences that are taking place in Nursery. Enjoy having a look through everything we have been learning about. Make sure to keep coming back and checking it! General information is also on display on our notice board in the entrance to Nursery. Class newsletters will also be uploaded on the tab above.

Miss Doran, Miss Nowell and Miss Shea :)
Christmas in Nursery!
Have a look at the pictures below of all the festive activities we got up to! The Nursery Christmas performance was a great success! Well done to all the children who were absolutely amazing; we are so proud of you all.
Santa visited school and we went to see him in his grotto. We also made lots of Christmas decorations, cards and calendars and ate our special Christmas dinner together. It really is the most magical and special time of the year. We hope you all have a Merry Christmas and we will see you in the New Year, 2023!
Santa Train at Middleton Railway
On Wednesday 7th December we had a very exciting trip to Middleton Railway to ride on a train and meet Santa! We were all so lucky to receive a present from Santa and we really enjoyed the train ride up towards Middleton Park and back again.
Advent
Advent is the time when we prepare for the birth of Jesus; Christmas. To mark this special time, we made our class Advent wreath together. We chose evergreen leaves to put around the circular oasis and put the five candles around it. There are three purple candles, one pink and one white. We will light a new candle in each week of Advent. The white candle is lit on Christmas day. To prepare for Christmas, we also started to decorate our class Christmas tree.
Remembrance Day 2022
In Nursery, we marked Remembrance Day with lots of special activities. We started the day with a special Collective Worship to find out what Remembrance Day is. We then thought about people who we would like to remember, like the soldiers who fought in the wars. We placed black stones in the centre of our giant poppy on the carpet as we shared our thoughts. We also decorated our own poppies which then went onto a display in the school hall. We kept busy with lots of other creative tasks including poppy making in the playdough, paper plate poppies in the creative area, practising our fine motor skills and even decorating a poppy biscuit.
God's Wonderful World
In R.E we have been learning about God's World and everything he created. We listened to the story of creation with props coming out of a special box. We then thought about all the wonderful things that God put on the Earth. We made our own World collage pictures to hang up in Nursery.
Marvellous Me!
This half term, we have been learning all about ourselves. We have talked about how we are all different and have different hair, eyes and skin colours. We looked in a mirror and thought about how we look. We have painted our own self-portraits. They are now displayed proudly on a display in Nursery.
My First Week in Nursery
What a busy start to the year we have had welcoming all our new friends to Nursery. It was lovely to welcome back children from last year too! Take a look at our first pictures of what we have been getting up to in our first few days in Nursery. We are getting to know each other and our daily routines. We have also already celebrated two birthdays! Happy Birthday to Briar and Tawana who have both turned 4!